Yes, it's that time of year again when you'll be looking for Easter Gift Ideas. I know it comes around fast, and I've been munching on hot cross buns for weeks now. Regardless of your religious beliefs, Easter has become a time of celebration and the time honoured tradition of hunting for eggs in the garden. Get to them before the dog does; I learned that the hard way.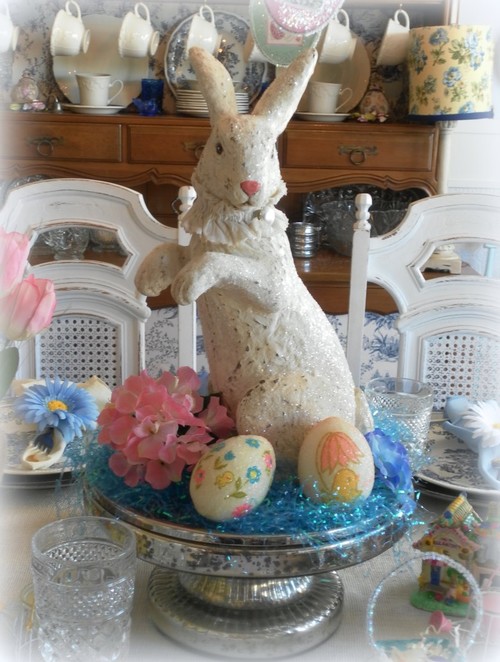 However for many families, it's a time when loved ones gather. Celebratory lunches happen all over Australia so Easter gift ideas and table settings become prominent. Villeroy & Boch have just released a precious new range of Easter gift ideas, decorations and some simple entertaining tips.
Seasonal Theming : Create a feast for the eyes with a seasonal setting that includes Easter motifs such as bunnies, eggs and chicks. Choose one or two elements that compliment table settings you already own.
Easter Ornaments : Keep the theme going throughout your home, or in living areas, by adding Easter ornaments to a hall or side table, mantelpiece, or guest bathroom. Such ornaments can also be used to create personalized place-settings for guests, and then gifted as a keepsake afterwards.
Floral Arrangements : Fresh, seasonal blooms add beauty and life to table settings. Continue the Easter theme by using egg-shaped bowls or egg cups as small vases or plant pots.
Sweet Tooth : Sweet treats can be the main event at Easter with garden hunts and table displays. Display sweets, hot cross buns and desserts on Easter plates and tiered cake stands. Leave platefuls of treats around the entertaining area (and away from dogs and small children) or create a stunning table centrepiece.
For more Villeroy & Boch Easter gift ideas, decorations and tableware visit the House of Villeroy & Boch, Greenhill Road, Glenside, South Australia (adjacent to Burnside Village), buy on-line at www.villeroy-boch.com.au or find them in selected department stores.
You will also enjoy reading about Arne Jacobsen and Noguchi in Easter Inspired Decor and the follow-up article, More Easter Inspired Decor.